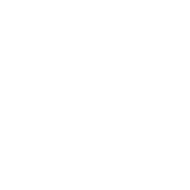 Welcome to Ravenswood Therapy Group
We are a group of highly trained and experienced independent psychotherapists. We offer in-person  individual therapy, marital and premarital counseling, family therapy, and child therapy in a safe and confidential setting.
We are conveniently located on Chicago's Northside, within walking distance to the Metra, CTA and are surrounded by plenty of free street parking
We welcome clients of all cultures and sexual orientations
We are here to share our many years of experience in private practice and guide you through life's challenges using an integrative and collaborative client-centered approach
We have many scheduling options, including evenings, weekend availability, and telehealth
We provide a compassionate, therapeutic atmosphere where meaningful change happens
RTG seeks to include and recognize all regardless of race, age, culture, ability, ethnicity or nationality, gender identity and expression, sexual orientation, marital status, or religious affiliation.



Marital & Premarital Counseling

Karen has been very helpful and professional. She is prompt and has sent me work sheets and questionnaires for me to explore between sessions. The sessions are productive and helpful in expanding my understanding. I feel more at ease. I highly recommend her as a therapist and I plan to continue seeing her.
In the few months that I've been working with Jennifer, she's really helped me to explore the sources of my anxiety and depression and to finds ways to manage and overcome the emotions that have been holding me back...I am feeling so much better in such a short time thanks to Jennifer's help!
Marena has been a brilliant therapist for me over the past few months. She helped me control my anxiety and I feel as though I now have a completely different mindset and can take on any task without my anxiety getting the better of me. Marena is such a professional and gives the best tips and activities, I especially found the breathing techniques the most useful for me. I highly recommend Marena to anyone, I can't thank her enough for how much she has helped me.
Irene Anderson and Monica Reilly are the co-founders of Ravenswood Therapy Group in Chicago, IL.
The founders of Ravenswood Therapy group Monica Reilly LMFT, and Irene Bond Anderson LMFT both graduated from the Family Institute at Northwestern University. Irene and Monica have been friends for 30+ years and have been in practice together for over 25+ years as independent clinicians.