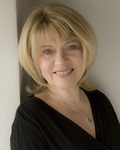 Vicki Goodwin RN, MSW, LCSW
Loyola University, Chicago
As a Licensed Clinical Social Worker and also a Registered Nurse with a focus in Psychiatry, I find personal fulfillment in working with people to create a better life experience — however they define that for themselves. I help people who feel stuck, unmotivated, lost, embattled, hopeless or overwhelmed. My clients would tell you that they easily connected with me, having been given a safe, empathic and nurturing emotional environment. While focusing on your strengths, we will work collaboratively to change the thinking and behaviors that keep you stuck and struggling. I will use compassion, empathy, humor and simple metaphors to help you find clarity, motivation, peace of mind and loving connections.
Clinical Interest
I most frequently help people with relationship issues, self confidence, anger management, life transitions, loss and grief, anxiety, panic and/or agoraphobia, transition to parenthood, parenting issues with teens, caretaker fatigue, family conflict with eldercare, bipolar disorder, and trichotillomania.
Education & Training
Master's in Social Work, Loyola University, Chicago.
My education and contacts make it easy for me to collaborate with primary care physicians and psychiatrists should that be important to you.
Appointment Hours: 9am – 9pm Wednesdays and Thursdays
Fees & Insurance: BCBS PPO
indiviuals: $100.00 per hour
couples: $125.00 per hour
Contact: 847-422-3565
vgoodwinLCSW@gmail.com
www.vickigoodwin.com
---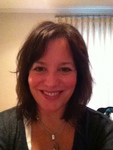 Jennifer Jones, LCSW
Offers a holistic, individualized approach to treatment that is centered on the quality of the client-therapist relationship. Her training is in psychodynamic psychotherapy, but also employs a variety of therapeutic techniques based on the needs of each individual client. Jennifer uses talk therapy, art therapy (drawing, painting, writing), movement and relaxation techniques, creative visualization, and training in mindfulness meditation. She also believes in empowering each individual through education.
Clinical Interests
anxiety, trauma, depression, self-destructive behaviors, relationship problems, and existential concerns; extensive experience in working with trauma and loss (including survivors of both domestic violence and sexual abuse.) Specializes intreating adolescents. I can help your teen with school, peer, family and mental health issues. I have helped many teens learn to manage intense anxiety and mood disorders, let go of destructive behaviors and learn to manage relationship challenges common to their age group.
Education & Training
Master of Social Work, Loyola University/Chicago
Bachelor of Arts in Communication, Michigan State University
Ravenswood Hospital CMHC: Child and Adolescent Program & Adult Outpatient Program; ER/Crisis Work and Hotline
Appointment Hours: Tuesday 2pm -9pm. more to come
Fees & Insurance: BCBS PPO; $130 per hour; some sliding scale
Contact: 773-450-9078
ollalay@hotmail.com
---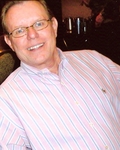 Les McRae, LCSW

Les McRae is a Licensed Clinical Social Worker ( LCSW ) and Board Certified Diplomate ( BCD) in Clinical Social Work with over twenty five years of experience helping his clients better manage stress and improve their relationships. He takes a very active approach with his clients helping them resolve current problems and longstanding issues. Les uses short term cognitive behavioral therapy ( CBT ) techniques, couples communication skills training, and insight oriented therapies tailored to meet each individual and/or couple reach their goals.
Education & Training
Masters in Social Work. Florida State University and Florida International University,
post graduate training in couples therapy, short term therapy, and coaching
Appointment Hours: Monday & Thursday 10am – 8pm; Saturday 9am – 4pm
Fees & Insurance: BCBS PPO, United Behavioral Health, Cigna, Aetna, Magellan & many EAP program
individuals: $90 per hour
couples: $100 per hour
Contact: 708-767-1234
optherapy@gmail.com
www.1234therapy.com
---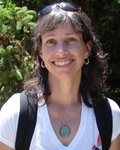 Marena Sabo, MSW, LCSW
Therapy for Personal and Family Growth
Marena is a licensed clinical social worker who has been practicing psychotherapy in Chicago since 1995. She received a Master's of Clinical Social Work from Loyola University Chicago and trained in several clinical settings. Marena is trained in the use of cognitive behavioral therapy techniques to treat different types of anxiety and mood disorders. She has had particular success in helping individuals of all ages overcome Panic Disorder and Social Phobia. She is also well-versed in many different theoretical approaches, including psychodynamic, family systems and mindfulness approaches, and she draws upon them to form individualized plans with each client to address the client's particular areas of concern. She has engaged in extensive training for treatment of trauma symptoms. Marena conducts a comprehensive assessment of each individual's life situation and works with the client to identify goals for therapy. Her style is highly collaborative and supportive. She utilizes a strengths-based approach and offers a candid, fresh perspective to which her clients respond with enthusiasm. She has maintained a private practice since 2005 and worked in the department of Psychiatry at Children's Memorial Hospital for eleven years. She continues to teach at Children's Memorial as a volunteer faculty member.
Clinical Interests
Anxiety and mood disorders, trauma-related symptoms, grief, life transitions, relationship difficulties, and parenting challenge. Marena works with children, adolescents, adults and couples.
Education:
BA in Psychology and Employment Relations, Michigan State University
Master of Social Work, Loyola University Chicago
Licensed Clinical Social Worker, state of Illinois
Fees & Insurance: Marena offers a free phone consultation for potential clients who would like to obtain more information about her practice and approach. She is a preferred provider for Blue Cross Blue Shield and bills the company directly for clients with PPO coverage. She also provides statements for individuals having other insurance coverage who wish to submit claims for out-of-network reimbursement of her fees.
Contact: 773.341 4263
marenasabo@gmail.com